The state-of-the-art Dental Clinic in Kashmir located in the Heart of Srinagar – Jawahar Nagar is well equipped with all the latest Technologies and professionally managed by one of the experienced Dental Surgeons of the state.
City Dental Clinic provides the highest quality services to patients and strive for continuous quality improvements.
We specialize in all dental procedures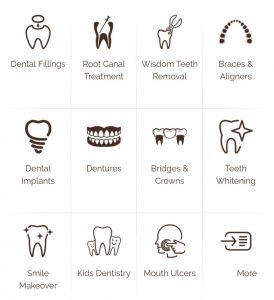 Sterilization
We put more emphasis on Sterilization
All clinical instruments are cleansed, sterilized in autoclaves, and stored in sealed pouches to ensure 100% sterilization. Sealed pouches are always opened in front of patients.
Clinic operatory areas are chemically sterilized and all surfaces are treated with disinfectants after each patient visit to ensure 100% sterilization.
Looks like you're not satisfied with this
Let us improve this post!
Give your reviews for this